We have an intergenerational Volunteer Program where students and Seniors work together!
The Ramona Food & Clothes Closet Inc. can only continue to thrive and grow with the cooperation, effort, and generosity of our donors and volunteers. Every day has its ups and down, highs and lows, defeats and successes. Everyday, however, brings us an individual or family that is in serious need. For us to continue servicing individuals and families, your financial support of our organization or your participation as a volunteer is vital. We appreciate all of our volunteers and donors for making our Foundation's Family Assistance Programs a success!
If you are interested in volunteering, please complete the form below or just come in to the store and see us! All volunteers must complete a volunteer application, interview, and orientation before beginning volunteer work with us. After you have volunteered for more than 25 hours, you will receive a 20% discount off of merchandise and be eligible to become an Associate Member. Associate members can vote at the annual meeting of the Board of Directors and help to maintain the integrity of the organization.
We love group projects so if you are a service organization, call us and we will help you complete your goals!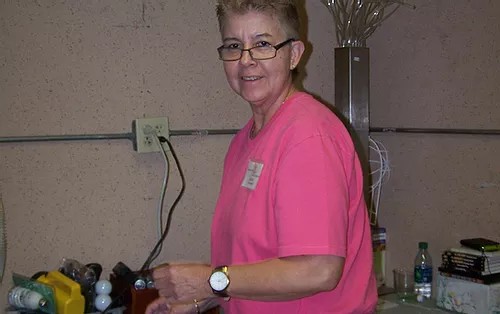 How to Volunteer
Volunteering is easy! Just complete the application and turn it in at the store and then attend a volunteer orientation.
Download a volunteer application
Volunteer Orientation Schedule
All Volunteer Orientations take place at the store at 773 Main Street in Ramona and last approximately one hour.
2021 Schedule
Due to the COVID situation, orientations will be done on an individual basis. Once you have filled out your application and turned it in to the store, you will receive a phone call to schedule your orientation. Orientations are scheduled Monday through Friday between 10:00am and 3:00pm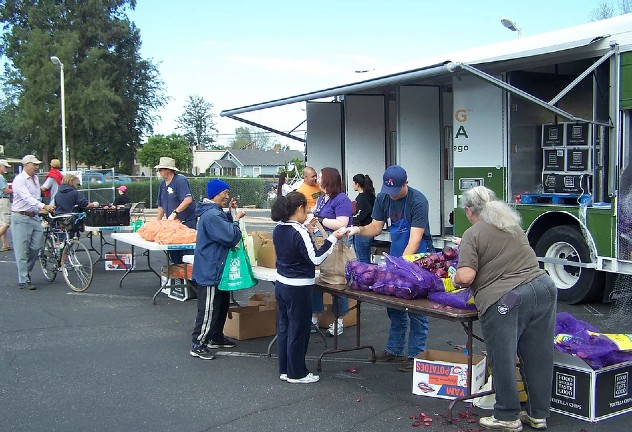 Ramona Food & Clothes Closet, Inc. is a Nonprofit Public Benefit Corporation under Section 501(c)(3) of the Internal Revenue Code. Your donation made to us is tax deductible​​​​​​​​​​​​​​​​​​​​​​​​​​​​​​​​​​​​​​​ (Tax ID#33-0005939)​​​​​​​​​​