Ramona Food & Clothes Closet Foundation
Family Assistance Programs, Student Scholarships, Community Grants, & Emergency Services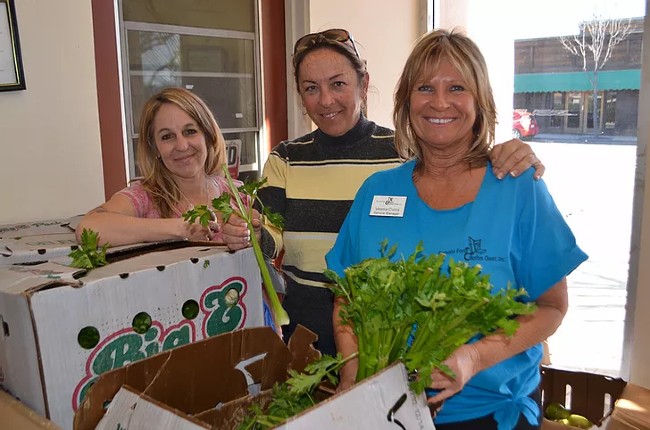 Please accept my heartfelt thanks for your generous gift to help with repairs to my home, damaged in the July flooding. Your staff have been professional as well as kind…I enjoy reading on Facebook and in the paper about the RFCC helping the community.
I just want to thank you for the check. After we were flooded, I went to my favorite place never thinking that I would receive such generosity. Thank you from the bottom of my heart. Our family will remember this forever. You are truly a wonderful organization.
San Diego Food Bank Program and Emergency Services
All Family Assistance Program services are provided Monday through Friday from 9:30am-5pm at 773 Main Street in Ramona.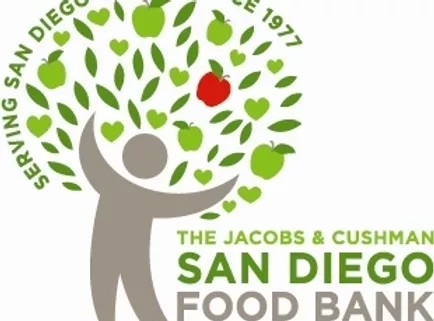 San Diego Food Bank (EFAP) Program
Ramona Food and Clothes Closet Foundation, in collaboration with the Jacobs and Cushman San Diego Food Bank, provides Emergency Food Assistance Program (EFAP) food packages to low income households in our service areas. This food can be requested once a month from the Service Office during the hours of operation. As of 2015, we are no longer able to supply bags so you will need to bring your own.
Overnight Food Package: Provided to homeless individuals who cannot provide documents required under requirements below.
Other: Clothing, furniture, house wares, etc. are provided on a case by case basis and is normally based upon a referral from a church, Head Start Program, Health and Human Services Agency, or other service type organization or in a disaster situation.
Emergency Services: In the event of an unforeseen tragedy, such as flood, fire, and/or earthquake, the Foundation has funds available to help families in challenging times.
Homeless Assistance: If an individual is homeless, they are provided with clothing, a backpack, overnight food, toiletries, etc. We provide an overnight food package for homeless individuals who may not meet the Requirements for Assistance.
Clothing, Furniture, & Household Items: Provided on a case by case basis and is normally based upon a referral from a church, Head Start Program, Health and Human Services Agency, or other service type organization.
Requirements For Emergency Services
Current Picture Identification Card for person making application.
Proof of residence address in Ramona, Santa Ysabel, Julian, Ranchita,Warner Springs or Borrego Springs. (electric bill, telephone bill, etc.)
Documentation of all Income by all household members within the past two months. (pay receipts, social security papers, unemployment compensation, Notice of Action for AFDC and food stamps, etc.) Total household gross income must not exceed federal guidelines for low-income.
Community Grant Requests for Funds
Only nonprofit or charitable organizations may apply.
Use of funds must be in support of our mission, which in part reads: The mission of the corporation is to serve as a humanitarian organization providing emergency food, clothing, and other resources and aid to individuals and families in need of assistance in Ramona, Santa Ysabel, Julian, Ranchita, Borrego Springs, Warner Springs and outlying areas. "These other resources and aid include monetary grants, education, referrals, community service work opportunities, disaster relief and other specific aid. Grants may also be awarded to local charitable organizations dedicated to serving these needs. In addition to donations from our supporters, we operate a thrift store to generate funding. These objectives and purposes are subject to consistency with the specific purpose statement in this corporation's Articles of Incorporation".
Requesting organization to normally be involved in supporting low-income households, homeless individuals, senior citizens, youth, etc. who reside in Ramona, Santa Ysabel, Julian Ranchita, Borrego Springs, or Warner Springs.